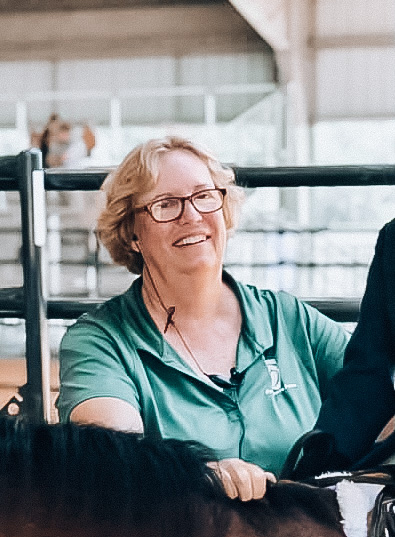 Eleanor Ellis
Owner & Head Trainer
Eleanor Ellis' forty-plus years in the equestrian world began at age 6 when she received her first pony.  Caring for the pony laid the foundation for Eleanor's fundamental belief of the importance of hard work, determination and putting the horse's needs above your own. 
While a student at Randolph-Macon Women's College, Eleanor competed in the IHSA at the regional and national level.  In addition to taking regular riding lessons she also participated in local fox hunts and horse shows in Virginia and the surrounding area. After working in the corporate world for ten years, Eleanor purchased a farm outside of Statesboro, Georgia.  Motivated to create a lesson program and boarding facility centered on the education of horsemanship, Evermore Farm was born. 
Under her guidance, Evermore Farm riders have competed at 4H State and Southern Regionals; USEF Pony Medal; Maclay Finals; IHSA National Horse Shows; IEA National Horse Shows; Progressive Show Jumping Junior Medal Finals; GHJA and Palomino World Championship levels. As the Head Coach for seventeen years over ninety GSUET riders have qualified for post-season IHSA competitions.  The Evermore Farm IEA upper and middle school teams and individual riders are consistently in the ribbons and qualify for post-season interscholastic competition.  
Eleanor is the IHSA Zone 5 Chairperson and serves on the IHSA Hunter Seat, Realignment and Website Committees.  She is a past President and current Board Member for the Coastal Hunter Circuit.  A long-time supporter of the Georgia 4-H Equine Program, Eleanor can be found coaching competitors, providing administrative support, course and pattern design and jumps for the Georgia State horse show.  Eleanor has also spent many years as a hunt seat instructor during the annual Georgia 4-H Horse Camp. 
During the rare times she is away from the barn, Eleanor enjoys gardening and reading.  Her favorite subject of books to read?  Horses.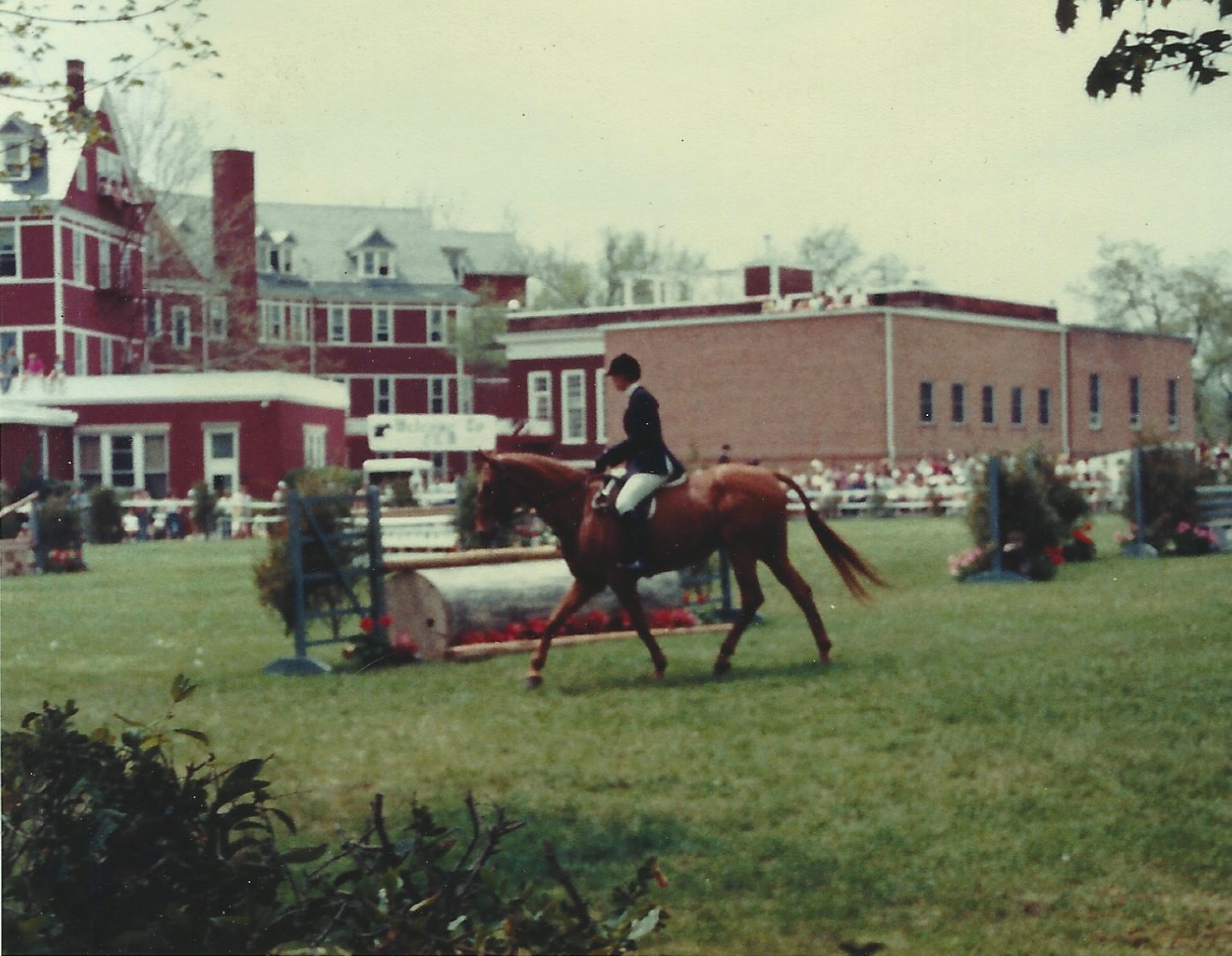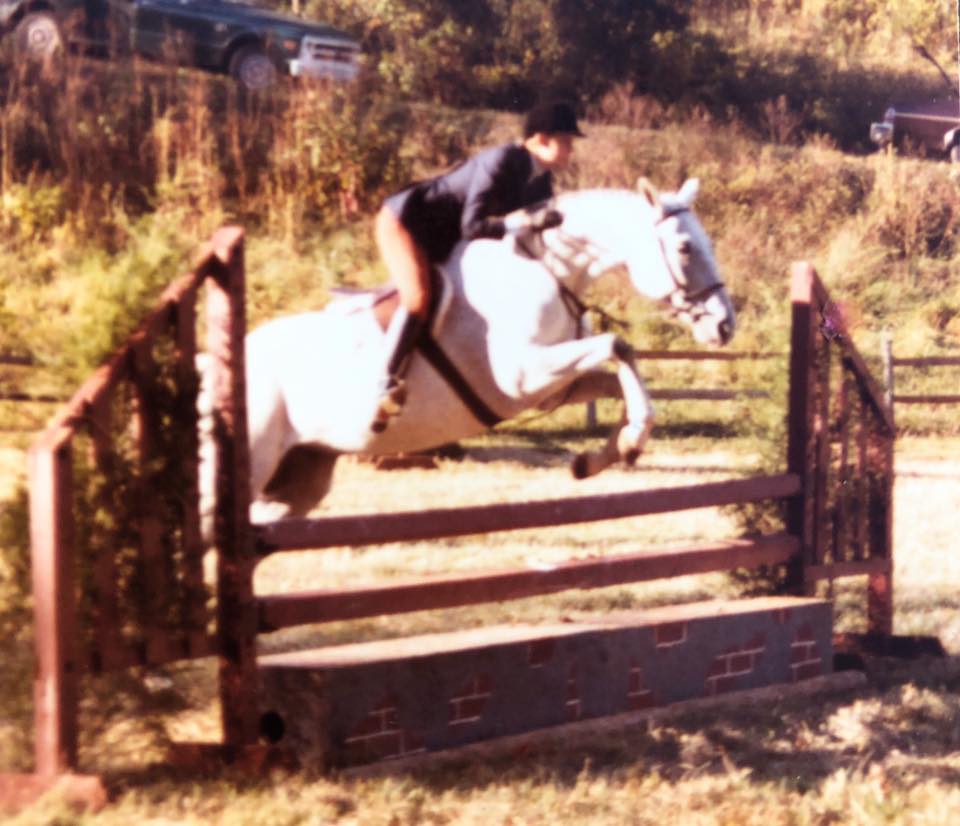 Full-Service Equestrian Center
Evermore Farm is a full service equestrian center located in Brooklet, GA. We offer a wide range of services for riders of all levels of experience.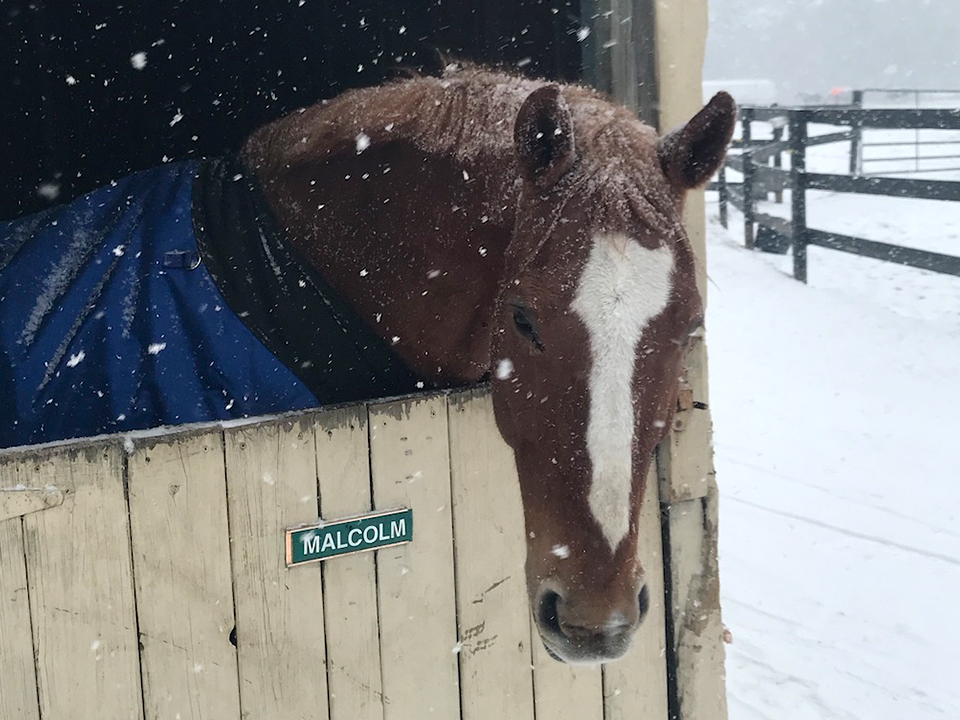 HORSE BOARDING
Whether you are looking for stall or pasture board, Evermore Farm provides opportunities for short or long term boarding. Our 35 acre facility features three fully lighted riding rings, large group pastures as well as individual paddocks, multiple grooming areas, and a climate-controlled tack area.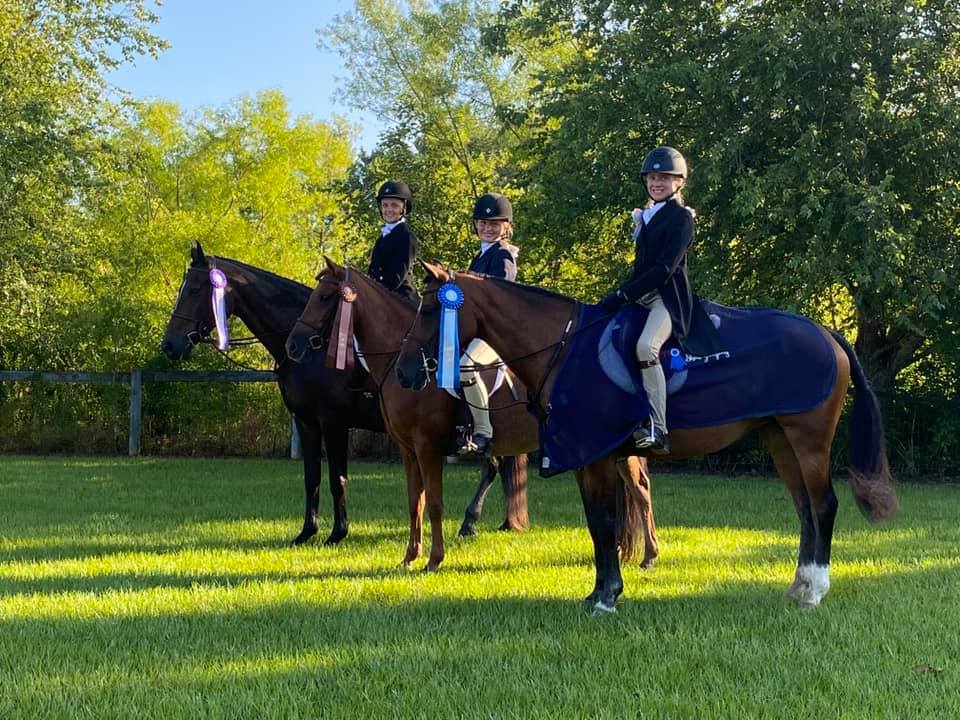 Riding Programs
We offer progressive riding programs for riders of all skill levels, ages 6 & up. Riders can choose from private, semi-private, or group lesson formats. For our younger riders, we offer week-long day camps on a seasonal basis. Our riding programs provide a thorough riding education with an emphasis on horsemanship and safety.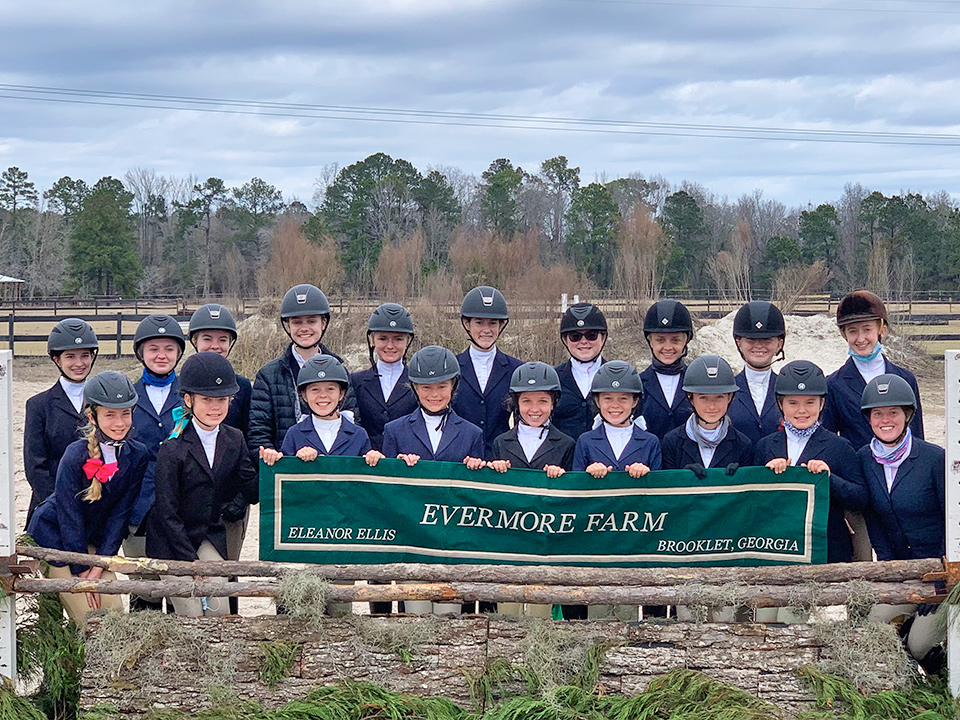 Team Sports
Evermore Farm is home to the Georgia Southern University Equestrian Team. As a club team, the GSET members compete in the Intercollegiate Horse Show Association (IHSA).
Younger students in grades 4-12 interested in participating in team competition can join the Evermore Farm Interscholastic Equestrian Association (IEA) team.