collegiate equestrian team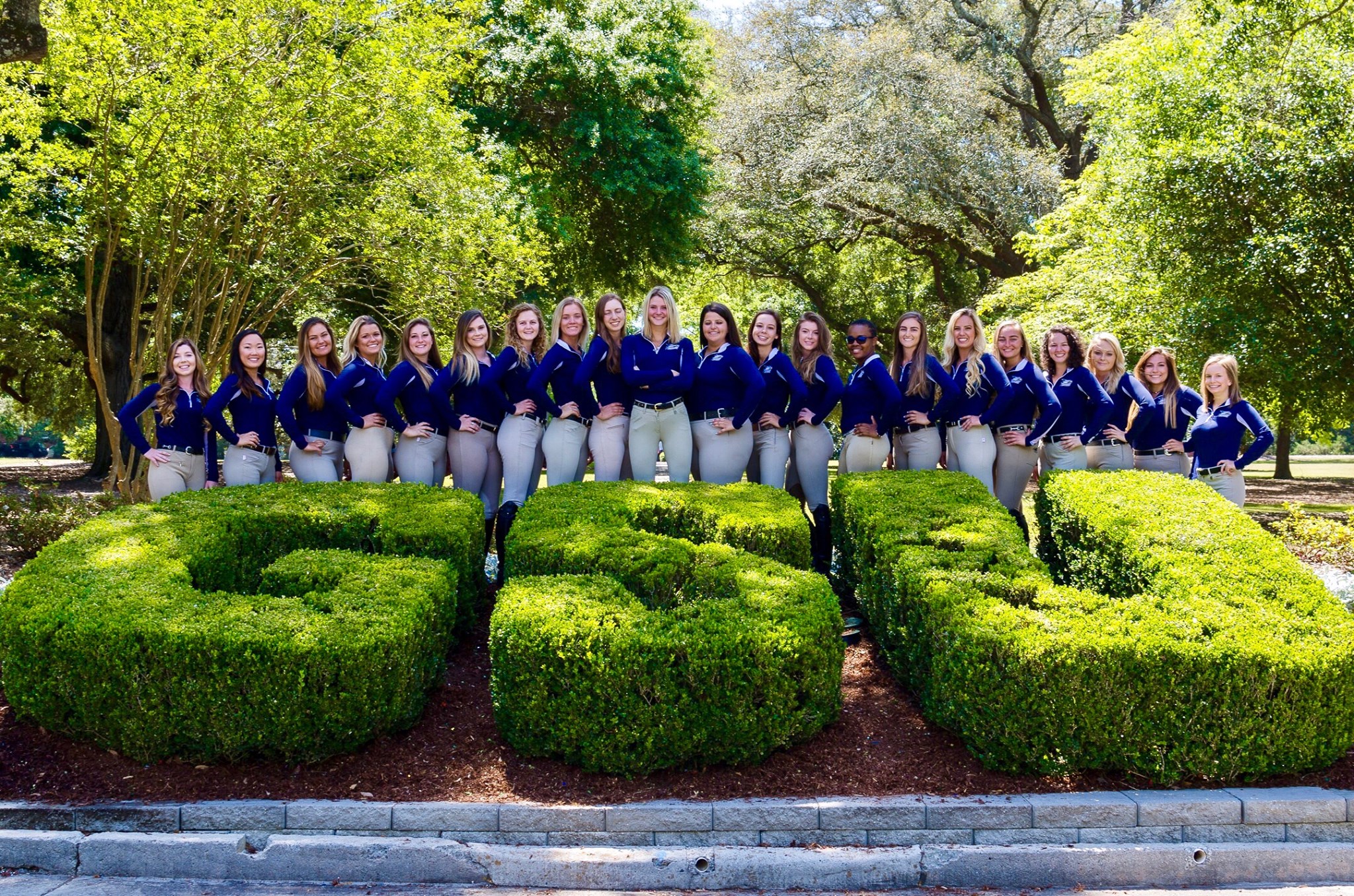 Georgia Southern University Equestrian Team
Evermore Farm is home to the Georgia Southern University Equestrian Team. As a club team, the GSET members compete in the Intercollegiate Horse Show Association (IHSA) Zone 5, Region 3. The GSET has achieved numerous placings in regional, zone and national competitions. 
The IHSA equestrian program allows riders to compete throughout their college career regardless of riding level, gender, race, sexual orientation or financial status. IHSA welcomes beginner through advanced riders in the hunter and Western disciplines to compete individually or on a team. Men and women compete with and against each other.
Being a part of an IHSA team allows riders of any background to participate by removing the expenses of horse ownership. This is because host schools provide the horses and tack for competitions. This allows more students to compete. Horses are furnished by host colleges and are chosen by drawing lots.
The use of personal tack is not allowed and schooling is not permitted. This format fairly tests the horsemanship of the athletes. Divisions range from Walk/Trot to the Open Division for the more experienced riders.
As a member of the GSET, riders receive two group lessons per week with riders of similar levels. Student athletes have access to leadership opportunities, as well as team building exercises.
In addition to the long history of riding success exemplified by GSET student athletes, our riders have also been recognized for their academic success.