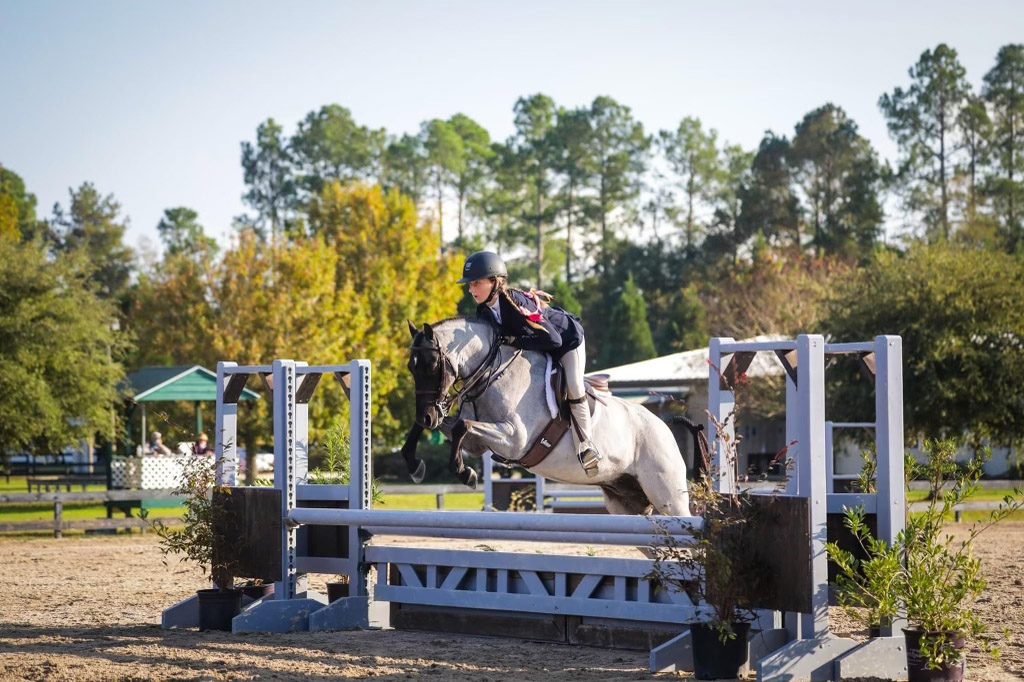 Horseback Riding Lessons
Horseback riding lessons and instruction are an important part of keeping your equine partnership strong and enjoyable for both you and your horse. This is as true for the serious competitor working to move up the levels as it is for the novice rider.
Evermore Farm offers lessons to riders of all levels in two different formats: regular lessons or the Evermore Farm Riding Academy (EFRA). A rider can participate in either format with their personal horse or with one of the Evermore Farm lesson horses. Students will be mounted on one of our experienced lesson horses, based on the rider's skill level.
Whether you have a young child beginning a lifetime of horseback riding or are a seasoned competitor, Evermore Farms has a program to help you excel as an equestrian.
Lessons are available based on the maturity of the rider, but in general, we recommend ages 6 & up.
Lessons are taught in Private, Semi-Private or Group format. All riders are required to wear an ASTM approved riding helmet and appropriate riding boots.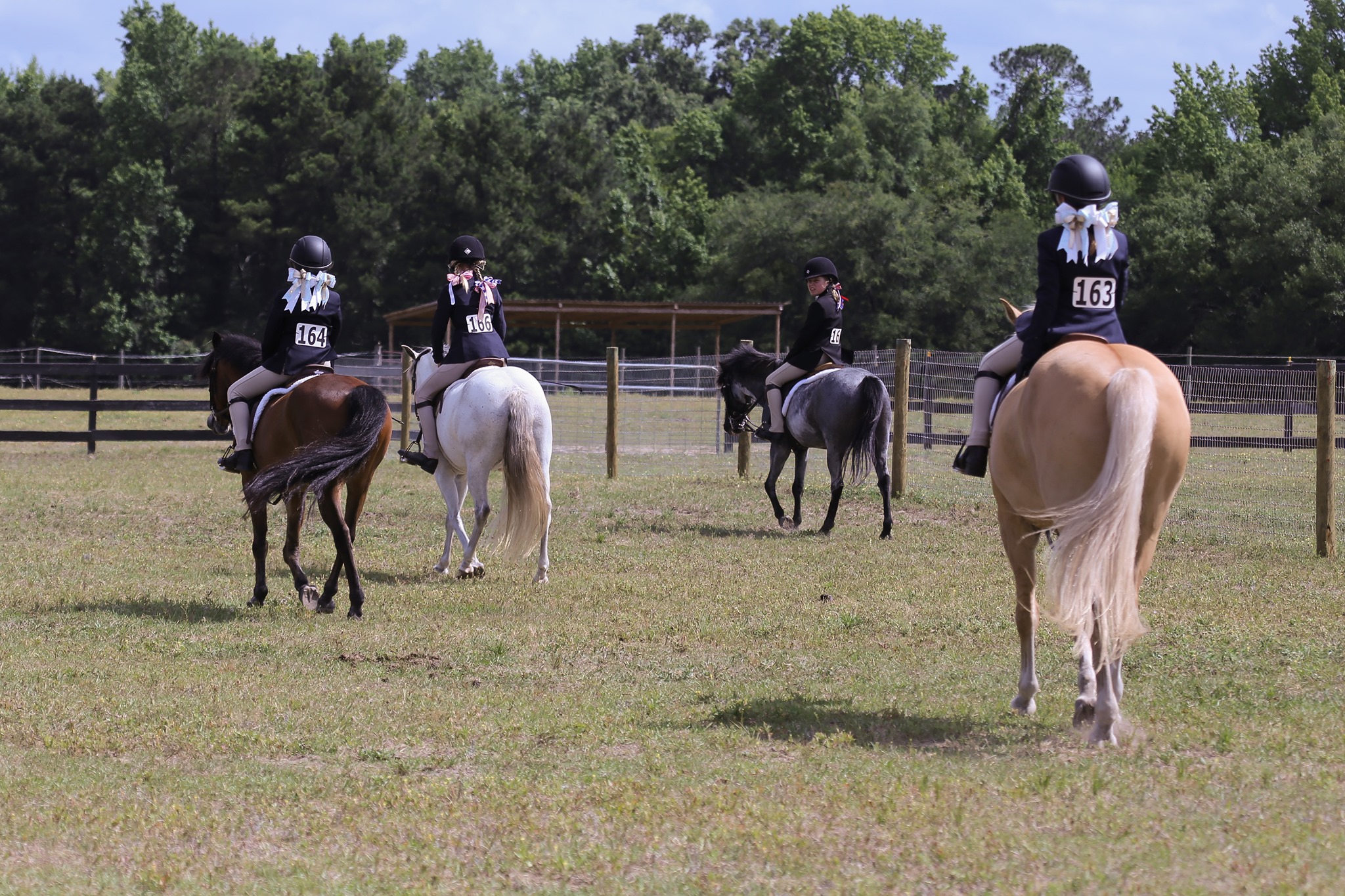 Evermore Farm Riding Academy
The Evermore Riding Academy is a multi-level program open to riders of all levels of horsemanship. This training is intended for students looking for a safe and well-rounded equestrian education. Students not only learn how to ride, they also learn proper care for a horse, equine anatomy, and other important aspects of being a well-rounded equestrian.
Participants in the EFRA take part in group lessons with other students at the same level. Parent education and involvement is encouraged to ensure safe handling of horses. Students will advance to the next level once all requirements of the current level are achieved.
The EFRA program is ideal for students interested in a thorough riding education. It is suitable for students without serious competitive goals, as well as those students who aspire to excel in their competitive career.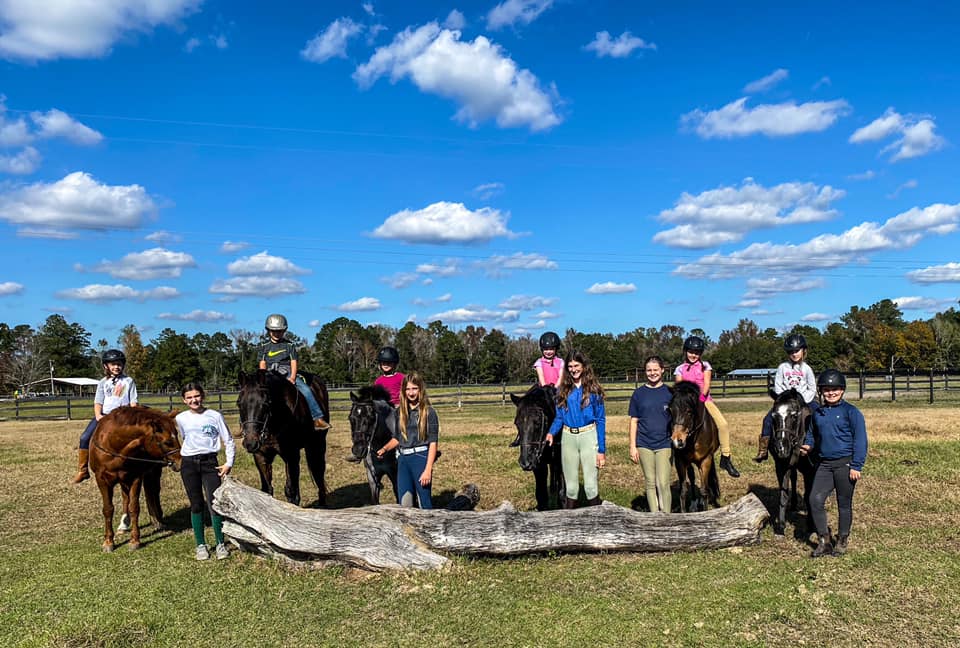 Horseback Riding Camps
Students ages 6 and up can also participate in week long riding camps. Typically held during school breaks, camps are usually half a day, and include riding twice each day, trail rides, crafts, and learning all about horses! Follow our Facebook page for upcoming camp dates, or check our Events calendar.
Equestrian Competition
Horsemanship involves far more than simply riding. Our competitive show program trains successful competitors by cultivating values such as perseverance, determination, problem solving and teamwork. Our riders build confidence and self-esteem through setting and achieving goals. This program encourages growth and development, and fosters a supportive community and friendships.
Evermore Farm offers a range of opportunities for achievement in equestrian sport competitions from a schooling show to regional and national competitions. Events include: Coastal Hunter Circuit (CHC), Progressive Show Jumping (PSJ), South Carolina Hunter Jumper Association (SCHJA), Georgia Hunter Jumper Association (GHJA), Interscholastic Equestrian Association (IEA),  4-H state and southern regional competitions, as well as A-rated United States Equestrian Federation (USEF) shows.